How to check the number of app downloads (sales) released to the App Store
+If you have an Apple developer account, you can access the iTunes Connect site to check your app download statistics.
+You can see how many people downloaded your app after installing it on the App Store.
This manual will show you how to check app sales (downloads) on the Apple-App Store.
---
STEP.1 Access to Apple iTunes Connect site
▶ You can create an Apple Developer account at the ☞  Apple developer site.
Please refer to swing2app post for developer registration   ☞[Go to Apple Developer Registration Account]
▶The registration fee is 129,000 won (renewed every year). If you have an account, you can launch and use the app on the App Store without any limit.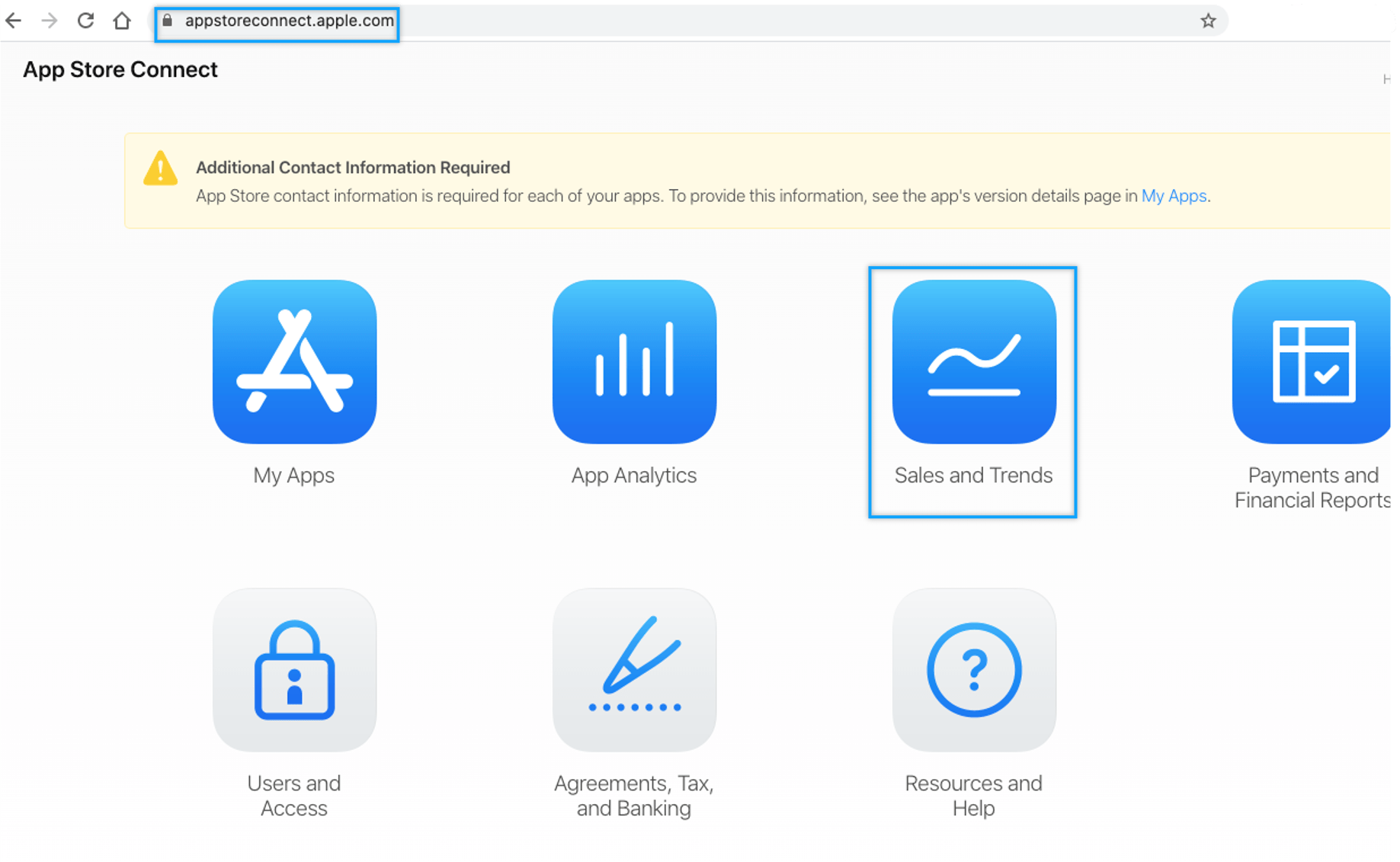 ** Access to iTunes connect site
+Log in with the Apple Developer account.
+On the main dashboard page, please select the [Sales and Trends] menu.
---
STEP.2 Sales and Trends page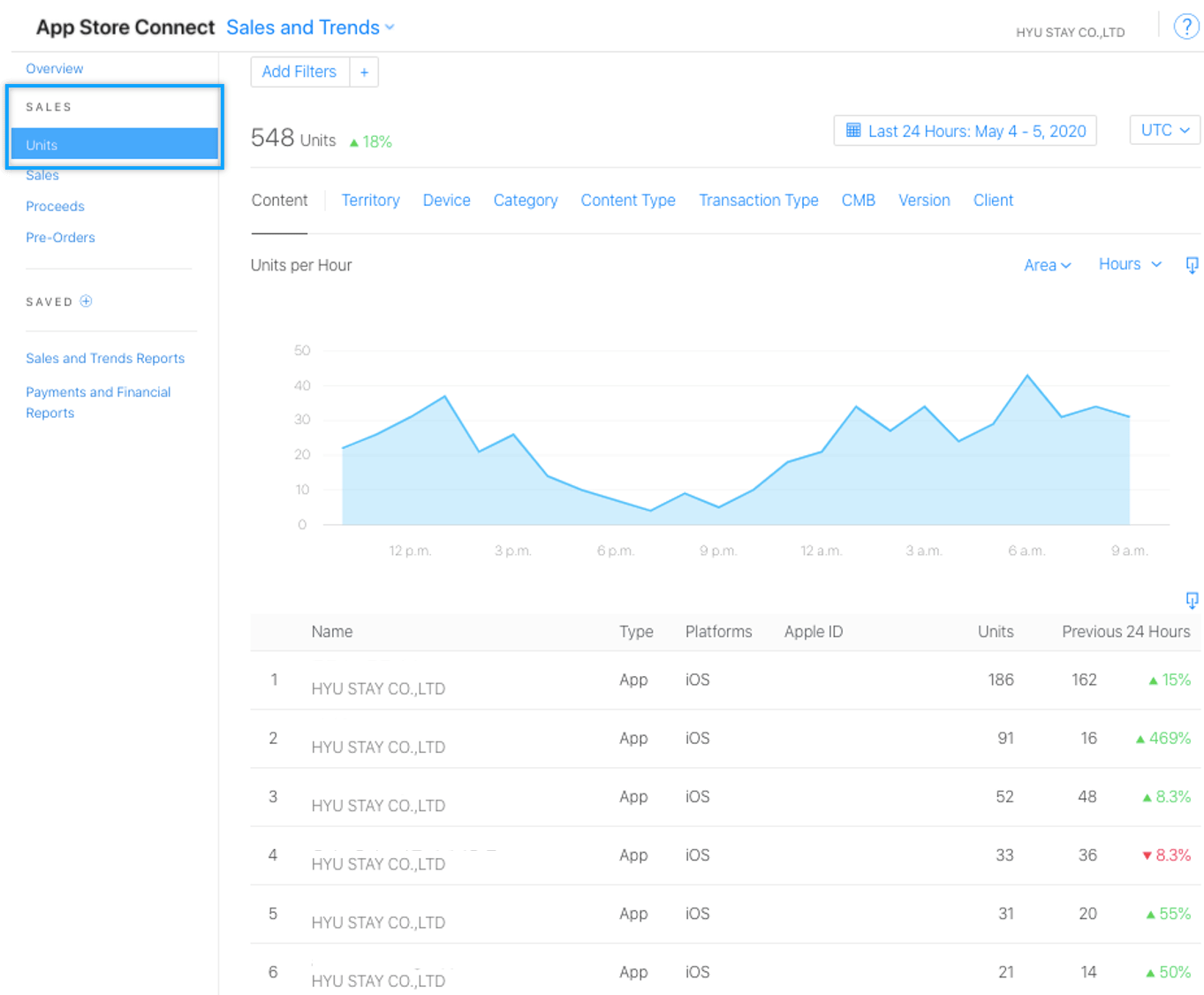 ★ App Store displays the app 'downloads' = 'sales'. It is used in the same way, please see the same. 
You can see the app sales volume (number of downloads) on the page.
This account is our swing2app (HYUSTAY corporation) account, so we see a lot of apps together.
If you have multiple apps registered in one account, you'll see all the apps registered in the app list.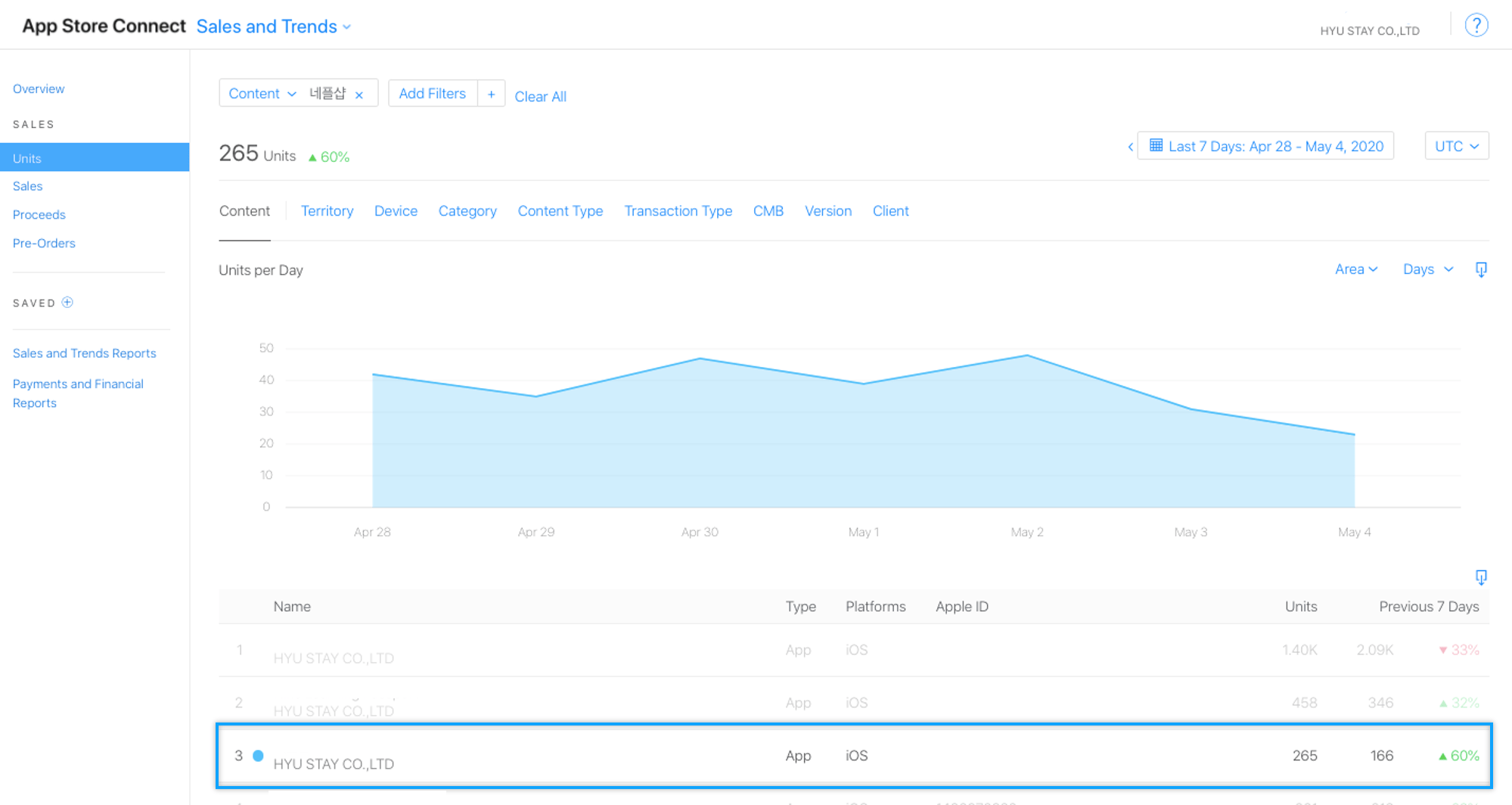 If you want to check the sales of a specific app among several apps, select the app from the list.
Only selected apps are filtered to see the sales figures for that app. 
---
STEP.3 Check downloads by period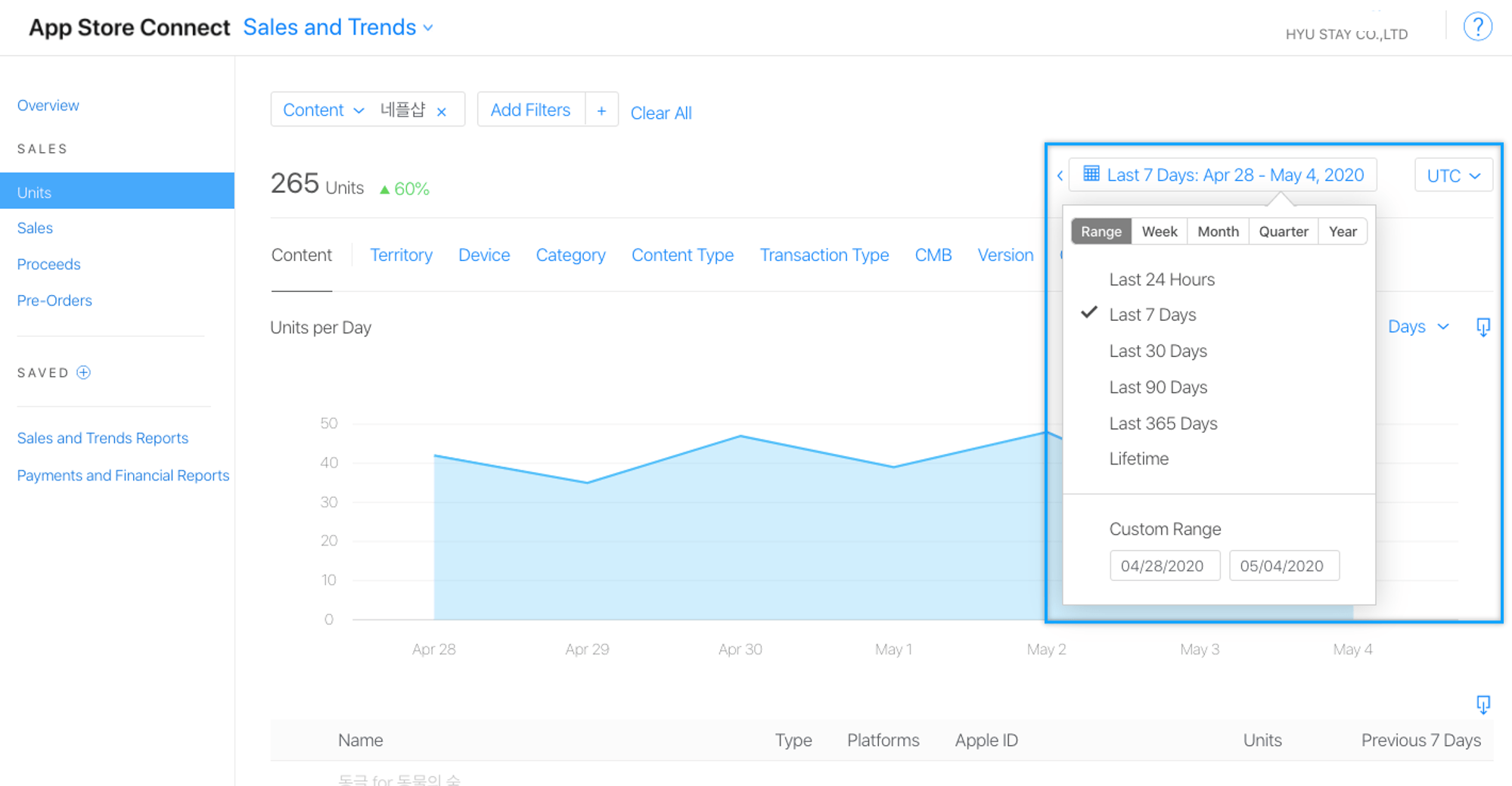 You can choose the time period and date at the top right of the sales page. 
If you want to see how many app downloads you have, you can set a time period.
Then you can check the number of app downloads by period.

---
STEP.4 Download sales statistics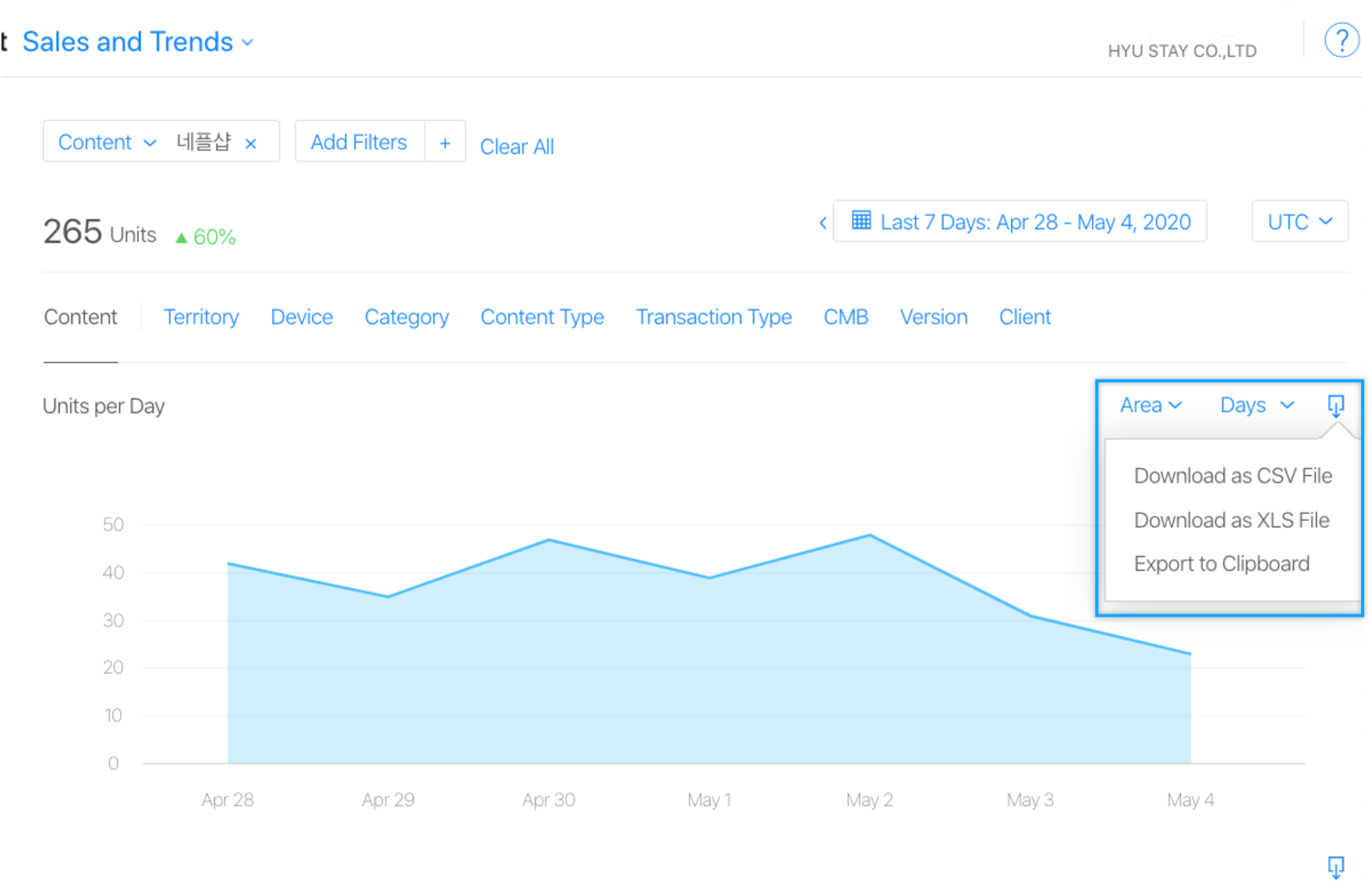 App sales can be downloaded to Excel file.
There is a download icon button under the time period setting.
Select the appropriate button → select [Download as XLS File] to view it as an Excel file.


▶ App sales statistics on excel file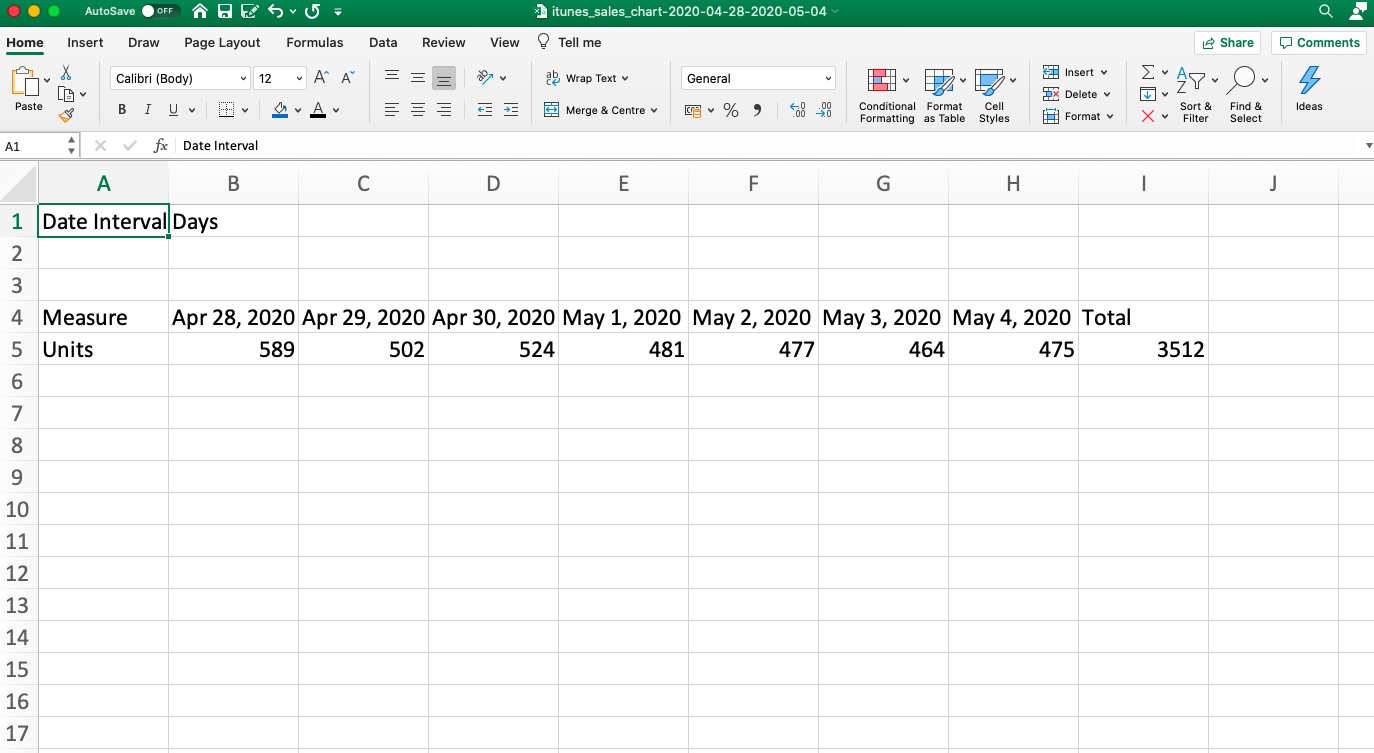 ** Duration: You have selected the last 7 days.
When you open an Excel file, you can see the statistics of app sales for the week. 

---
.
STEP.5 iTunes Site – Go to [My Apps] Page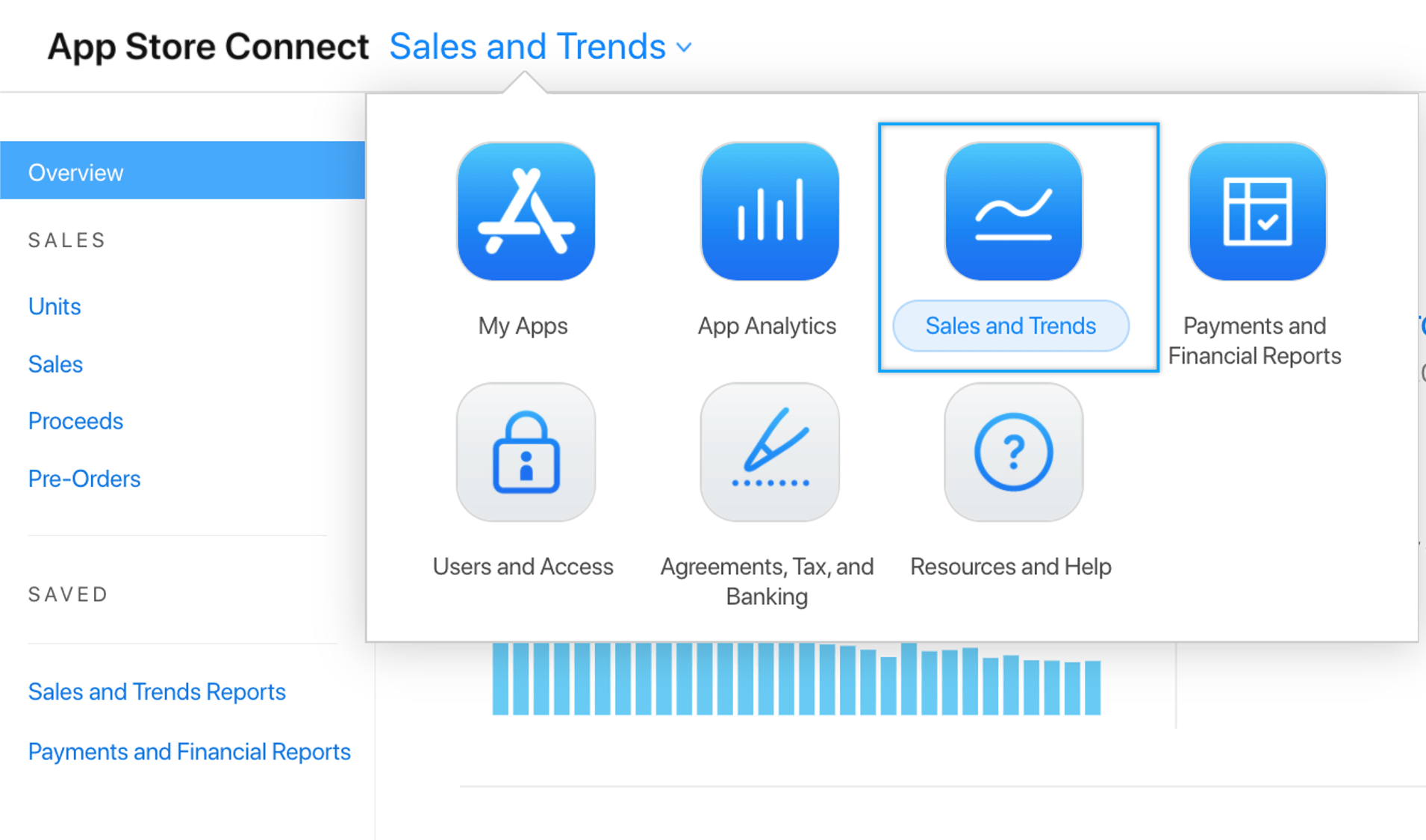 Select [My Apps] at the top left of the screen → select [Sales and Trends] to move to the sales volume page.
---
.
★ Instructions
1. If you have an Apple Developer account, you can access iTunes Connect and see app sales statistics.
(Users who have registered as a swing2app account cannot check the sales volume.)
2. If you have registered as a duplicate with your swing2app developer account, we will not provide app download statistics.
However, if you need app store app sales for a specific time period, please contact us separately since we will not be able to provide you with statistics every week.
---