Maps is a tool provided by Swing2App, where you can register your location on Google Maps & link it to your app.
*NOTE
1. Google Maps is not a free service, but a service provided by Google's platform for a fee. (To integrate Google Maps into your apps, you need to sign up at the Google Maps platform site and API key)
[Detailed Guide to Issue Google Maps API Key]
---
STEP 1. HOW TO Create Google Map Board
Go to Manager. 
Select Services.
Click Bulletin Board.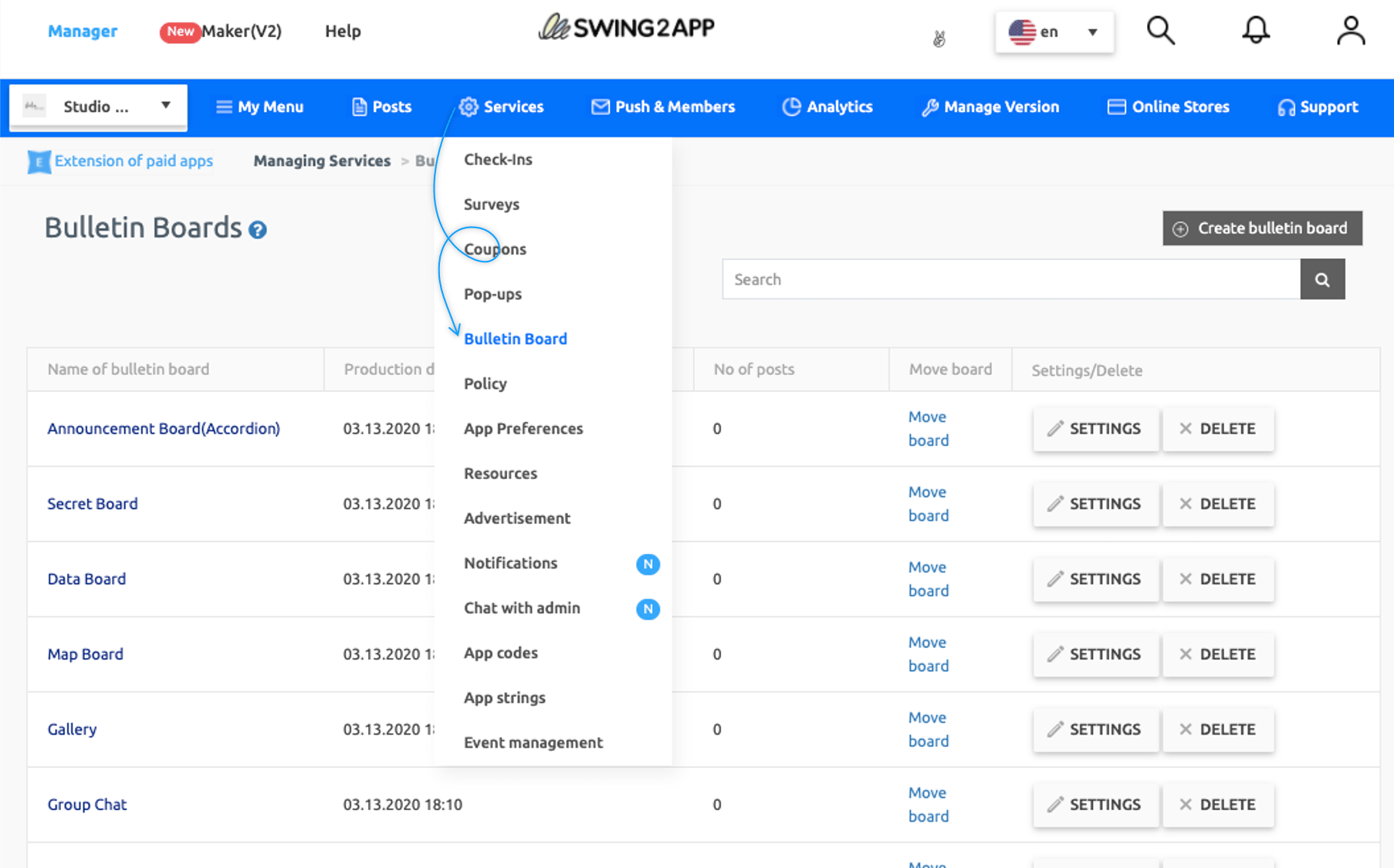 You'll be directed to a bulletin board page where you can create & manage boards.
Go to Manager. Select Services. Click on Bulletin Board from the drop-down list.
If you need to create a new board on the board management page, click on  Create Bulletin Board button. If a bulletin board is created, click the Settings button on the bulletin board.
Select Google map in Bulletin Board and Features settings.
Click on About Google Map tab.
Fill Google Map API Key.
Click on Save.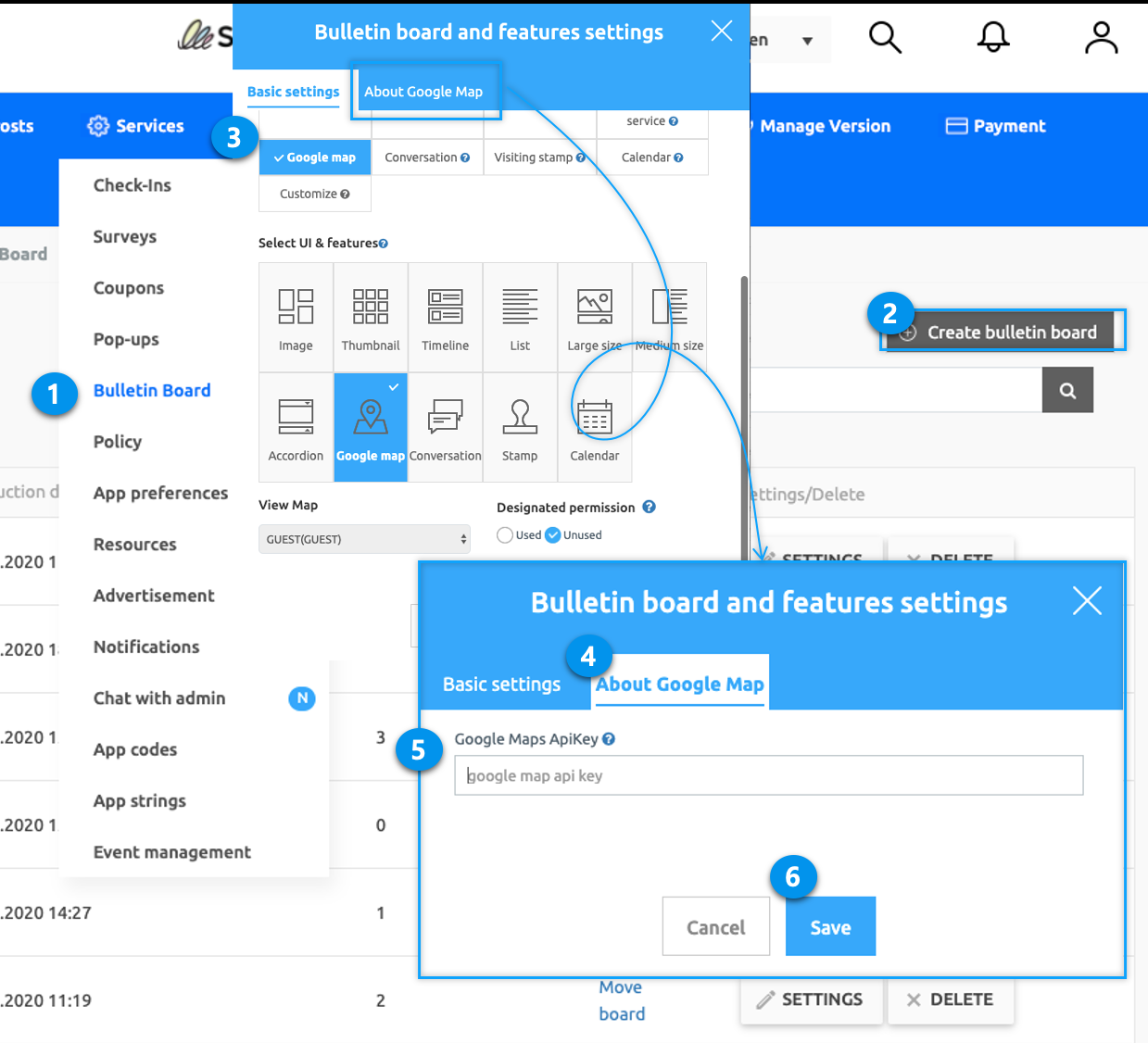 ---
STEP 2. Register Location On Google Maps
Go to Manager.
Select Posts.

Click on the Google maps bulletin board created.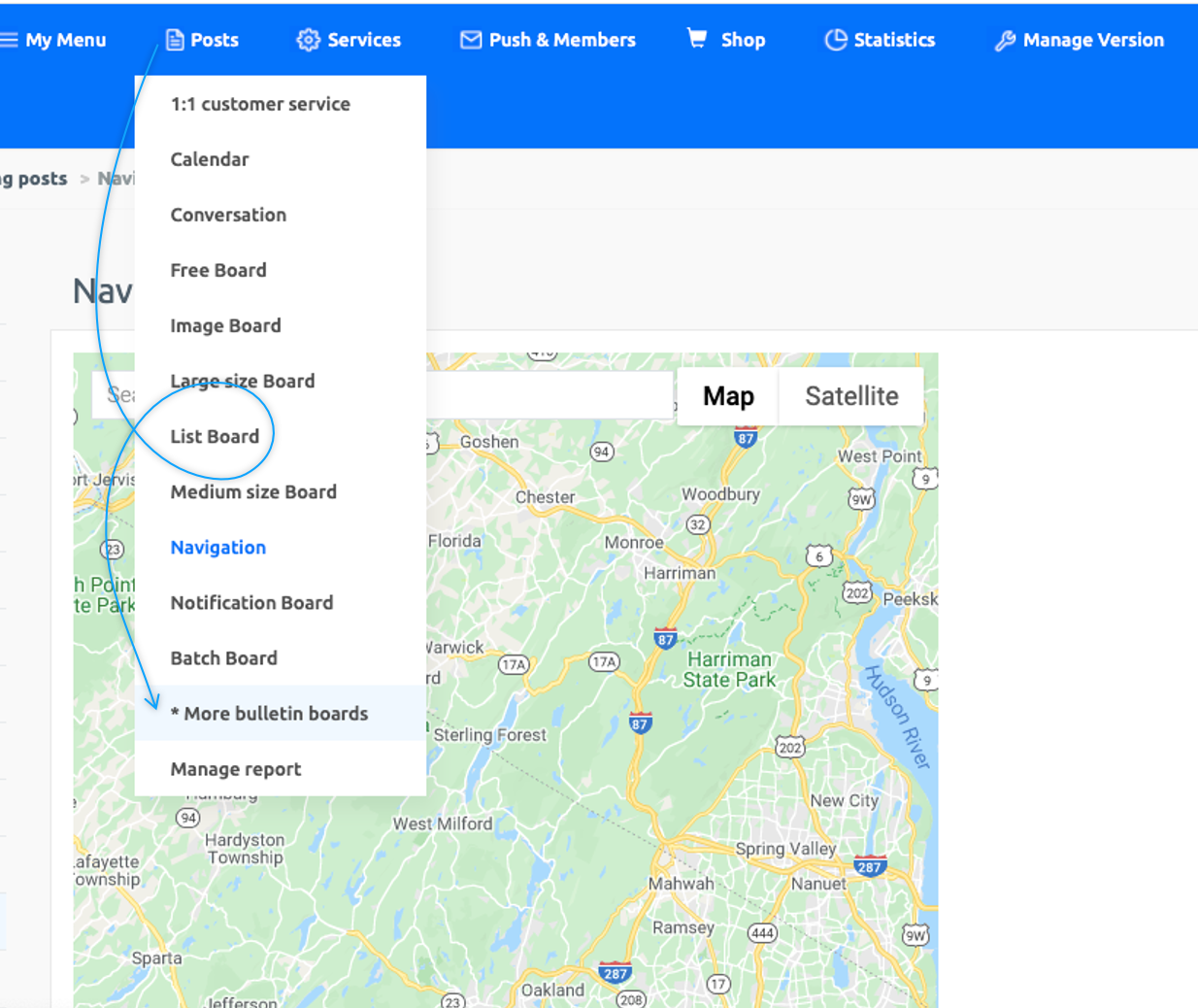 [Detailed Guide on Google Map Registration] 
---
STEP 3. How To Apply Map Board to the App
Go to Maker(V2) and select the Page Menu.
From the menu set by default, click the Add a category to add a new menu.
Edit the name of the added item in Menu Name.
Select Bulletin Board in the Menu Type.
Click on Link Wizard(pencil icon).

Select the board from the list of Bulletin Boards in the Link Wizard window.

Click on Reflect.
Click on Apply and then Save.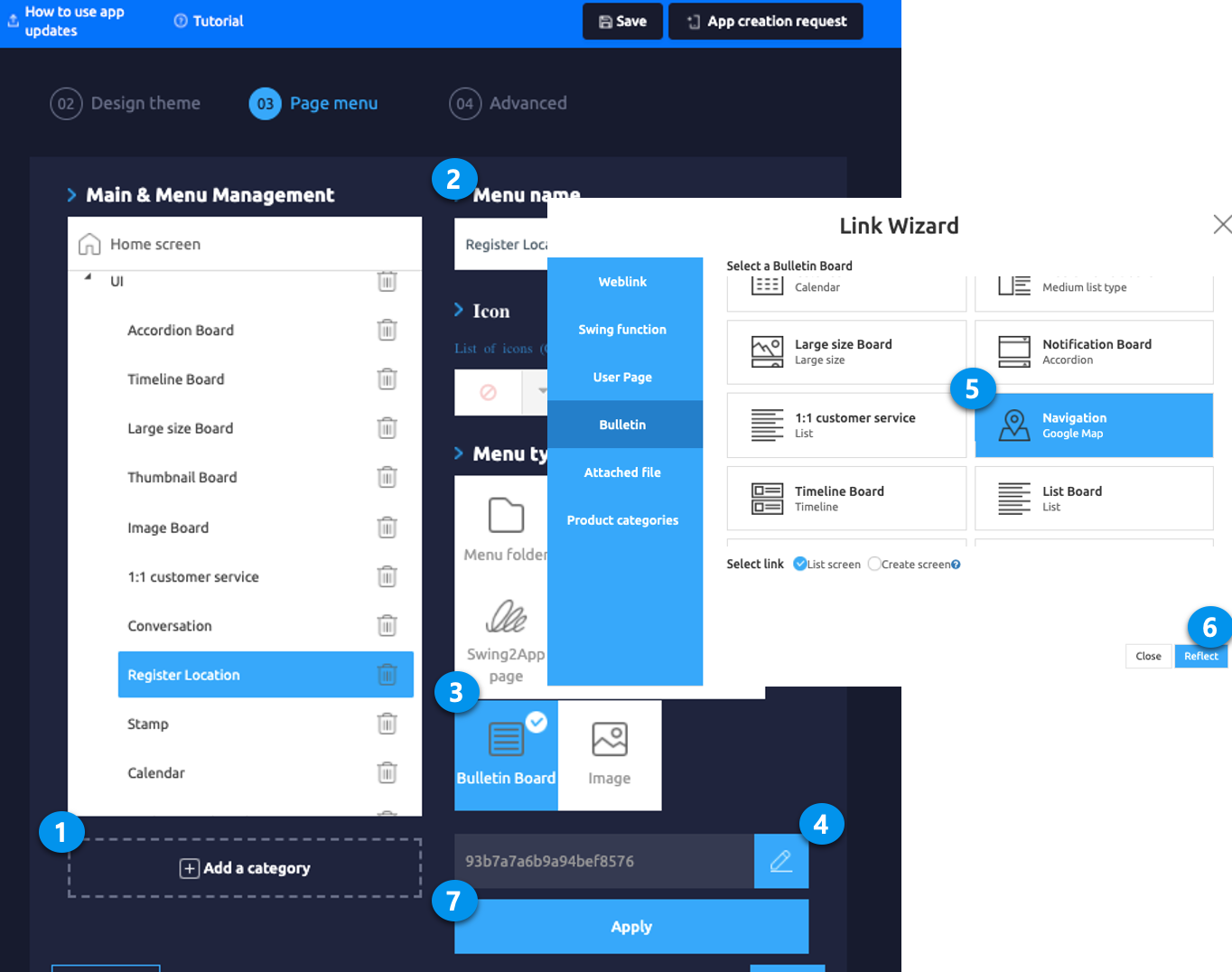 For Detailed Guide on Google Map Board Visit: [Go to Detailed Tutorial]