Swing2Aapp offers Ratings from 1 to 9. Permission Group tool lets you give access to Bulletin boards to specified groups. As an administrator, you can create the groups you need for each rating and apply them to your members.
---
STEP 1. Create a Group
Go to Manager. Select Push & Members and click Permission Groups from the list.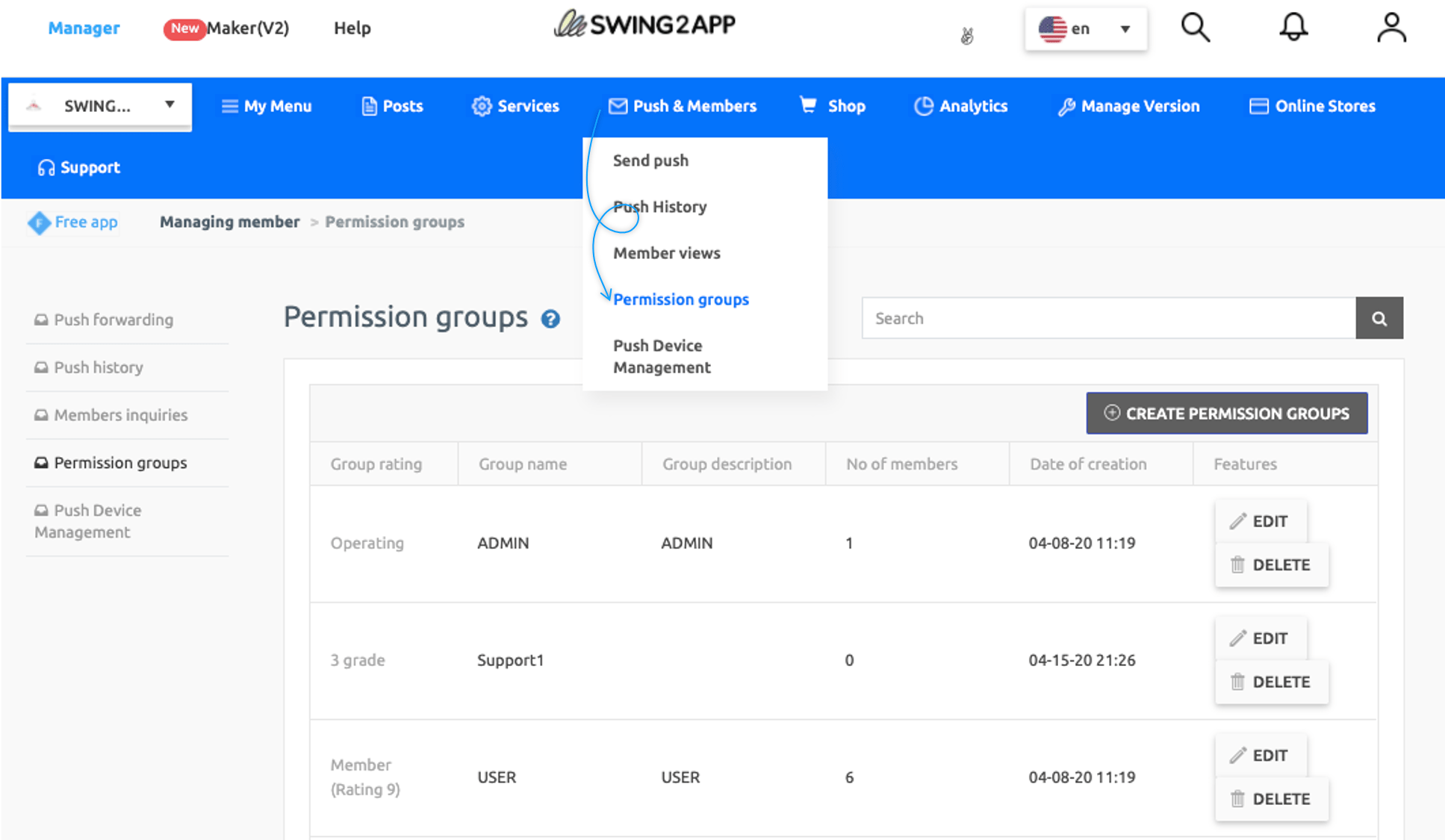 You'll be directed to Page where you can create Permission groups for your users.
Click on Create Permission Groups.

Permission groups pop-up will open.

Edit the name, ratings, and click Save.
Click OK.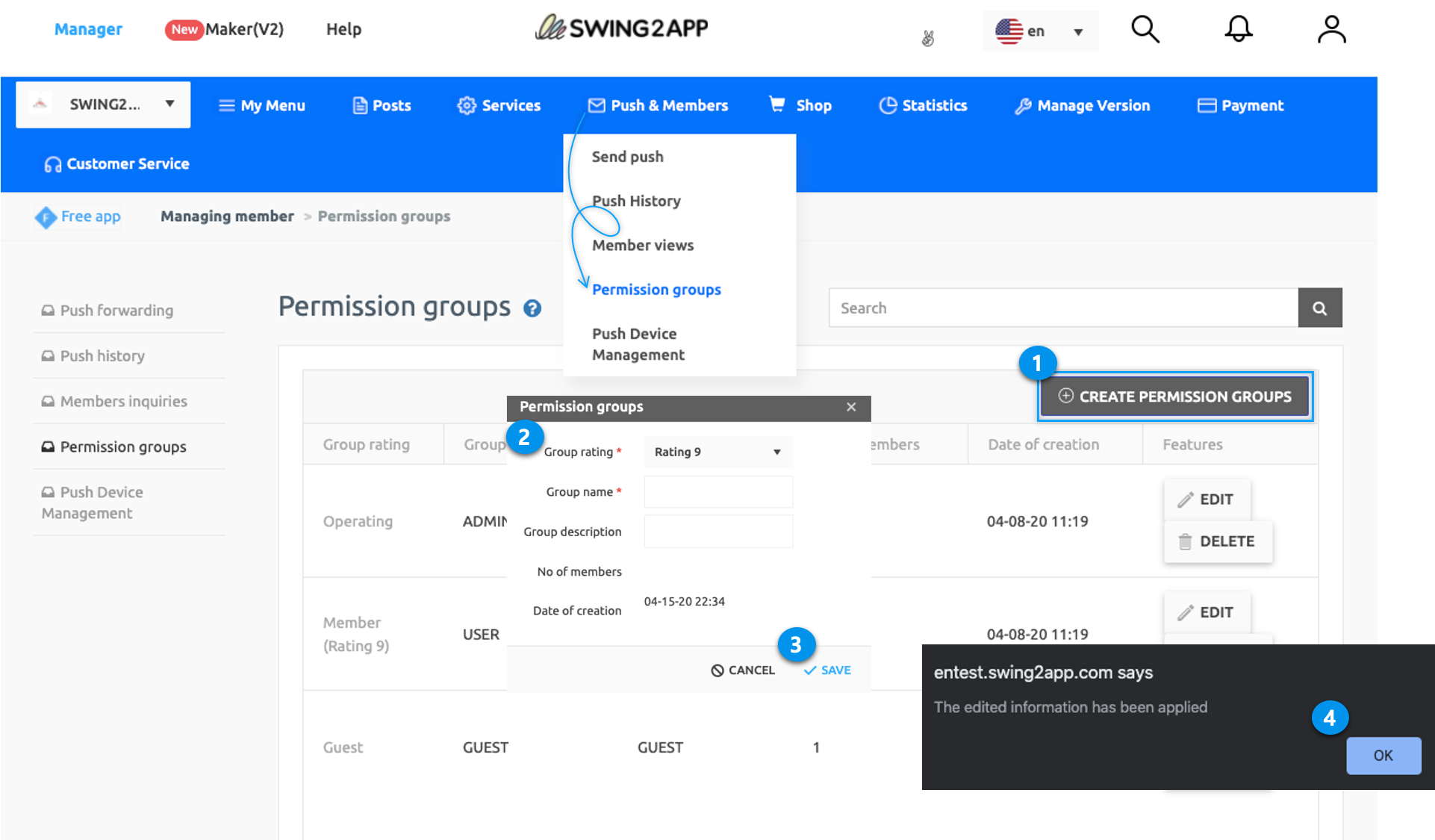 ---
STEP 2. Give Permission To Users
On the same page, Go to Member inquiries -> Select Member -> Select Group from [Send Group] option.
For Detailed Guide on Permission Group Visit: [Go to Detailed Tutorial]
---
*NOTE
The Permission Group setting is used to give users permission for each Bulletin Board. While creating a bulletin board you can set the Permission group, only users with the specified group will have access to that bulletin board.
Step 1. Manager -> Go To Services -> Click on Bulletin Board (It will direct you to the board management page where you can create boards)
Step 2. Click on [Create Bulletin Board] button -> Fill Details Required (in Basic Setting) -> Under Permissions (in basic setting) set group you want to give access to use board -> Click on [Save] button.