Pop-ups are an image notification tool by which you can notify your users about events & offers. Swing2App provides 4 different types of pop-up screen style.
---
STEP 1. How To Create Pop-Ups
Click on the Manager.
Go to Services. A drop-down list will open.
Click on Pop-ups.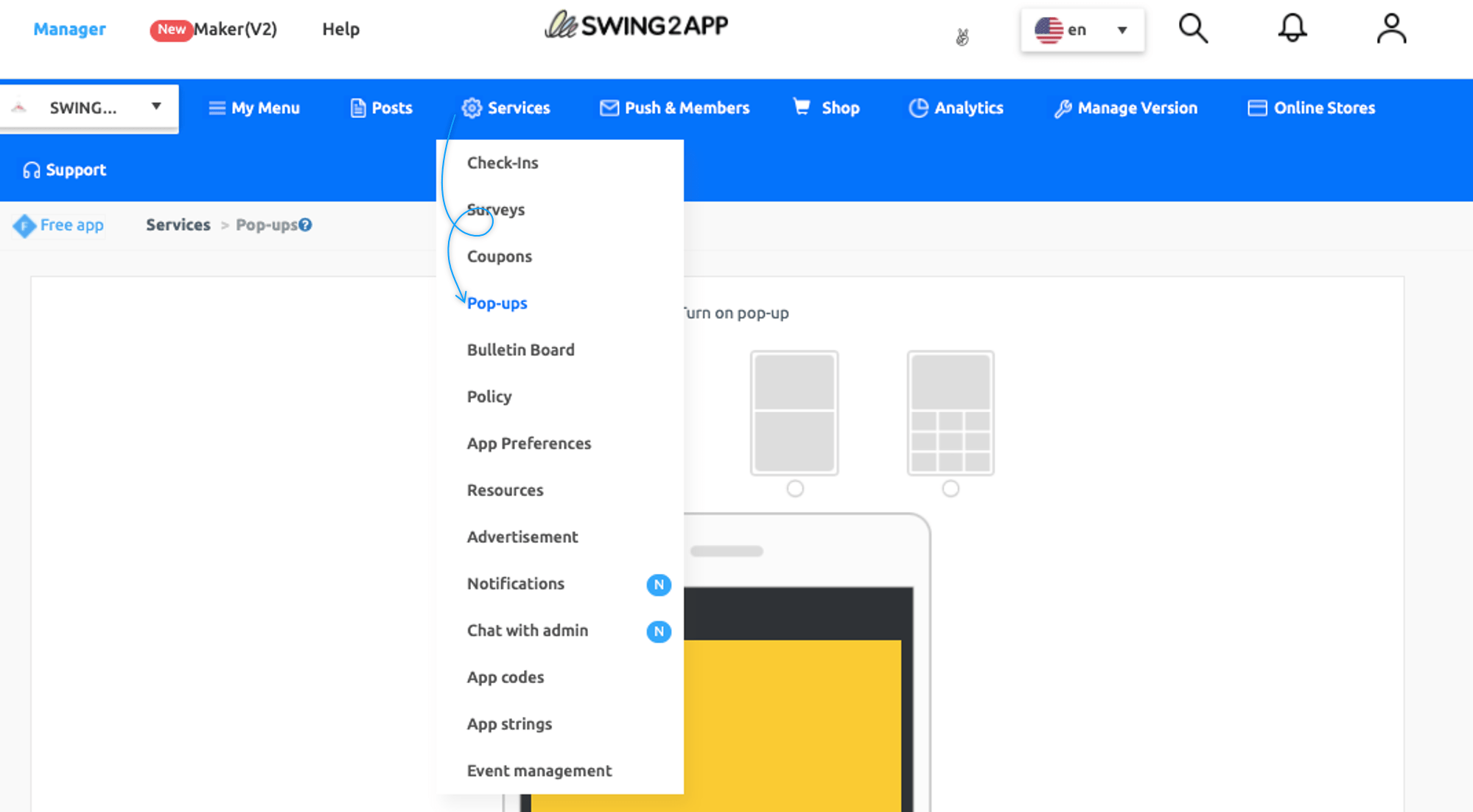 You'll be directed to the pop-ups management page,  where you can create & edit pop-ups easily.
Check [Turn on pop-up] button -> Select Pop-Up Style -> Click on "+" -> Upload Pop-up Image 
---
STEP 2. Link Pop-Up Image
When the image is registered, the [Link Image Settings] window will appear. You can choose whether to link pop-up images to websites, bulletin boards, posts, file attachments, etc.
Click on the Link Wizard button.
Select Menu Type.
Click on the Reflect button.
Click on the Save button.
For Detailed Guide on Pop-Ups Visit: [Go to Detailed Tutorial]
*NOTE
1. *Pop-ups are not available for push and web view prototypes.