Push is a tool that you can use to deliver announcements, events, and advertisements to members who use the app. You can also provide a link to the page containing the content you want to convey.
---
STEP 1. How To Create Push Notification
Go to Manager. 
Select Push & Members.
Click Send Push.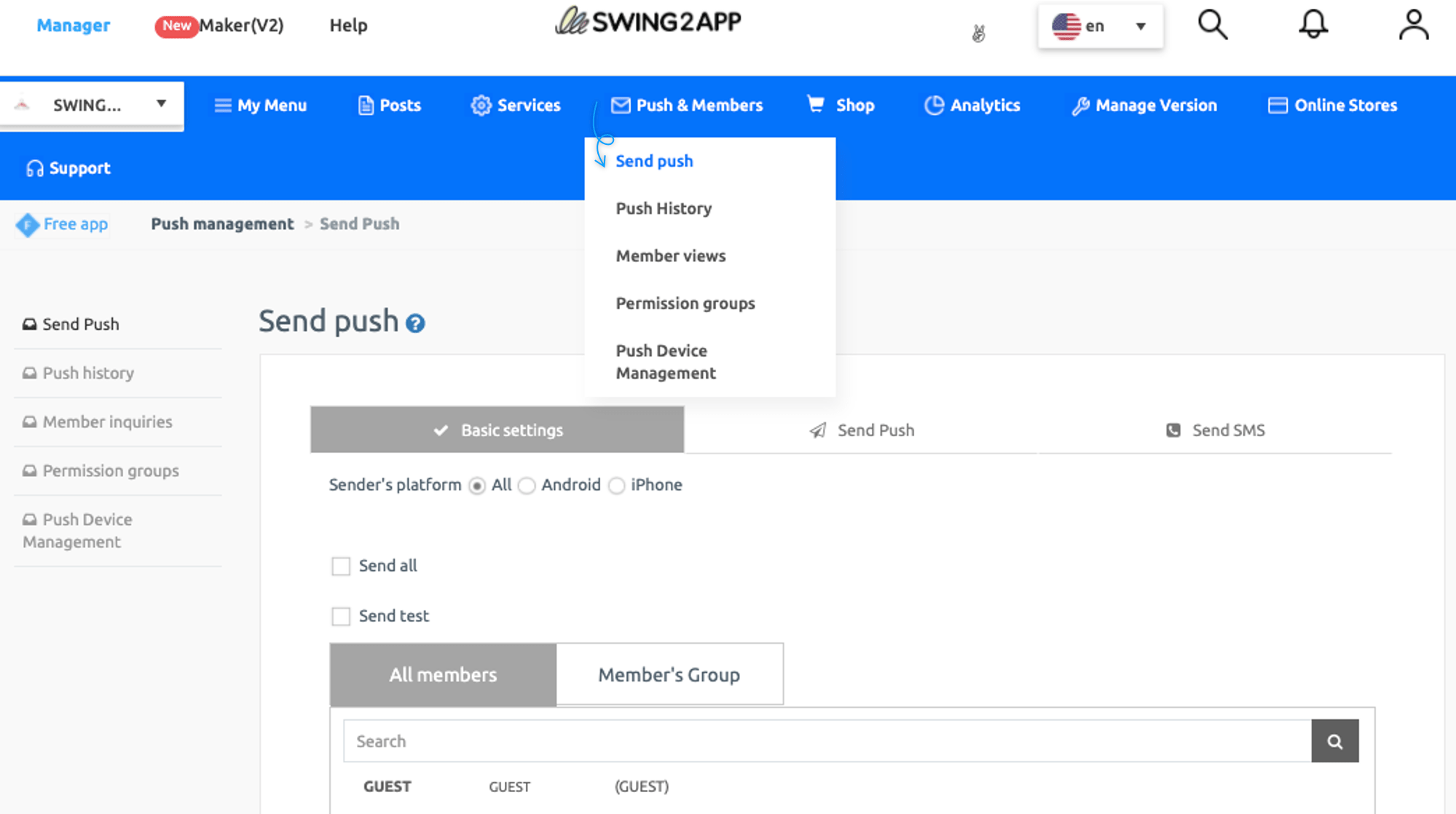 You will be directed to push the management page, where you can create, manage, and send push notification.
Select Basic Settings.

Select the Member you want to send the Push to.

Select Send Push.

Fill Required info.

Click on the Send button.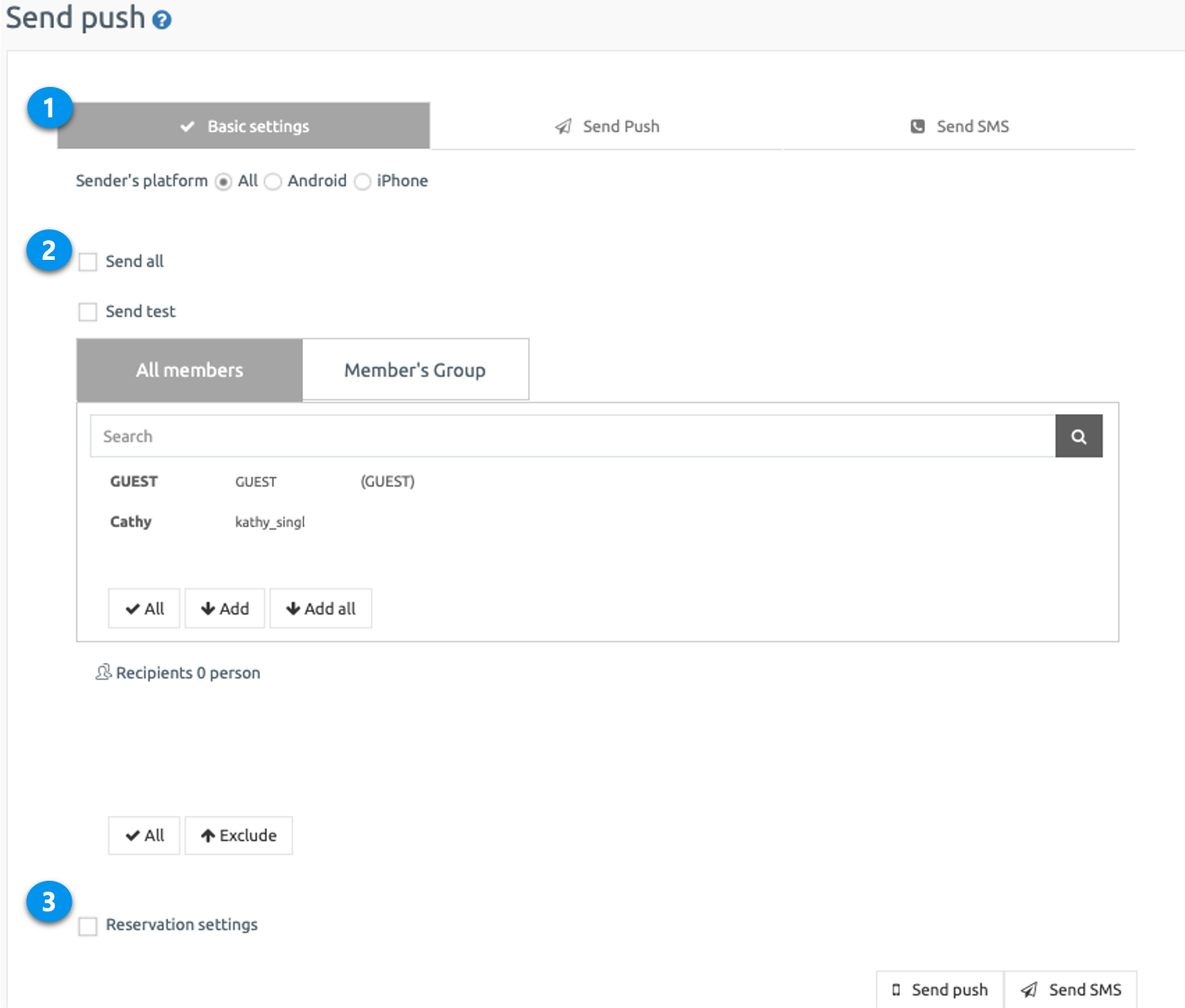 *NOTE
1. You can set a reservation setting for push notification to schedule date and time to send push.
2. You can link your push with functions, pages, bulletin boards, and posts through [link wizard] button in send push setting.
For Detailed Guide on Push Notification Visit: [Go to Detailed Tutorial]