Swing2App provides a tool for Surveys, that administrator can use to create questionnaires & send it to users of the app.
---
STEP 1. How To Create Surveys
Go to Manager.
Select Services.
Click on Surveys.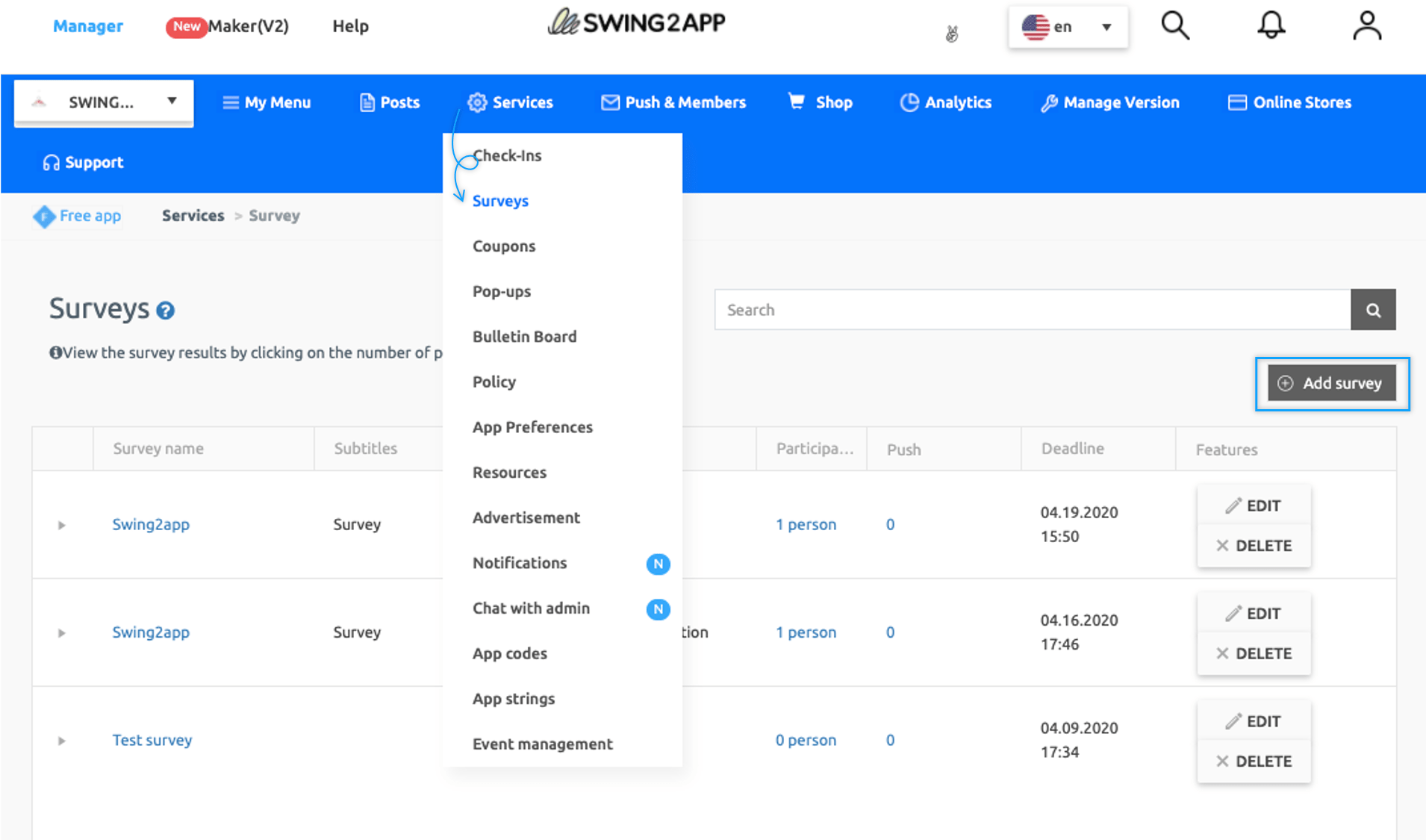 It will direct you to the survey management page where you can create Surveys.
Click on the Add Survey button. Fill details required(Items marked with 

*

 are mandatory to fill).
Click on Add a New Survey button.

Fill Details required (create questionnaire).

Click on the Save button.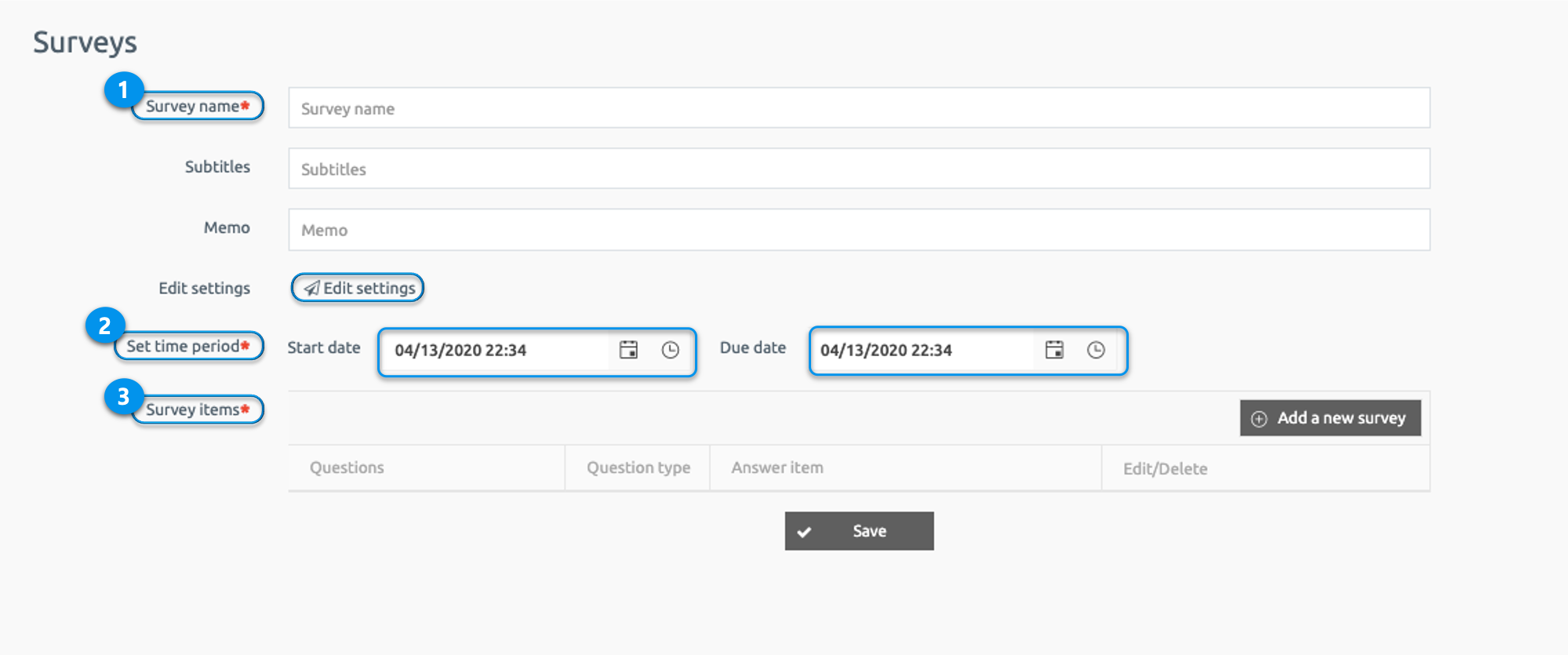 *NOTE 
1.  Items marked with * are mandatory items.
---
STEP 2. How To Apply Survey To Your App
From the menu set by default, click the Add a category to add a new menu.
Edit the name of an added item in Menu Name.
Select Swing2App Page in the Menu Type.
Click on Link Wizard(pencil icon).
Select the Survey board from the list of Swing Functions in the Link Wizard window.
Click on Reflect.
Click on Apply.
Click on Save.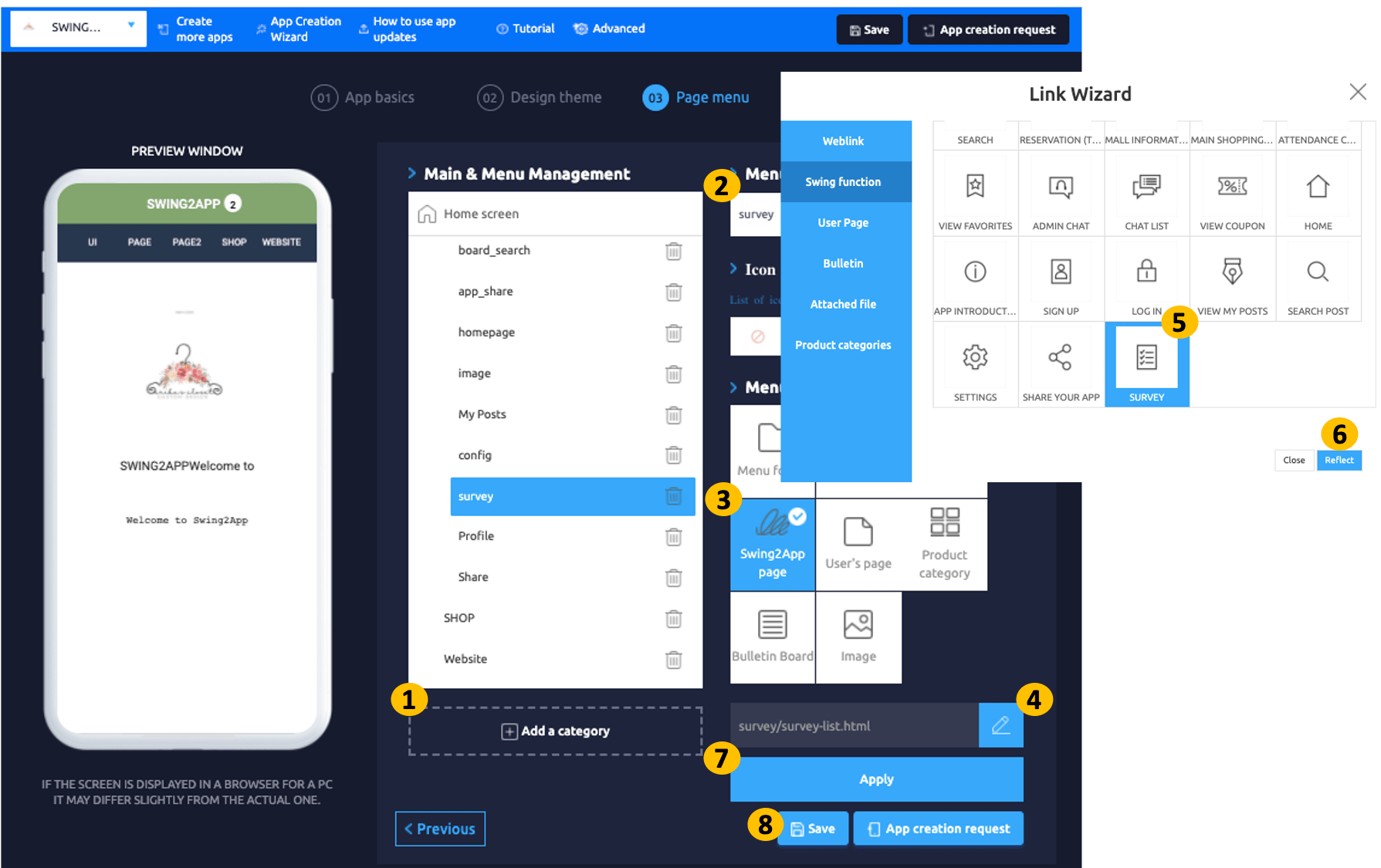 For Detailed Guide on Survey Visit: [Go to Detailed Tutorial]